Would it be helpful to download a brochure, one that you can also print out?
Click on the images below to view, you can also save them to your computer.
You can download a printable pdf (Adobe Acrobat) version of The Villa and the Ash Cottage brochure. Please click here if you'd like to find information for any of our other care homes.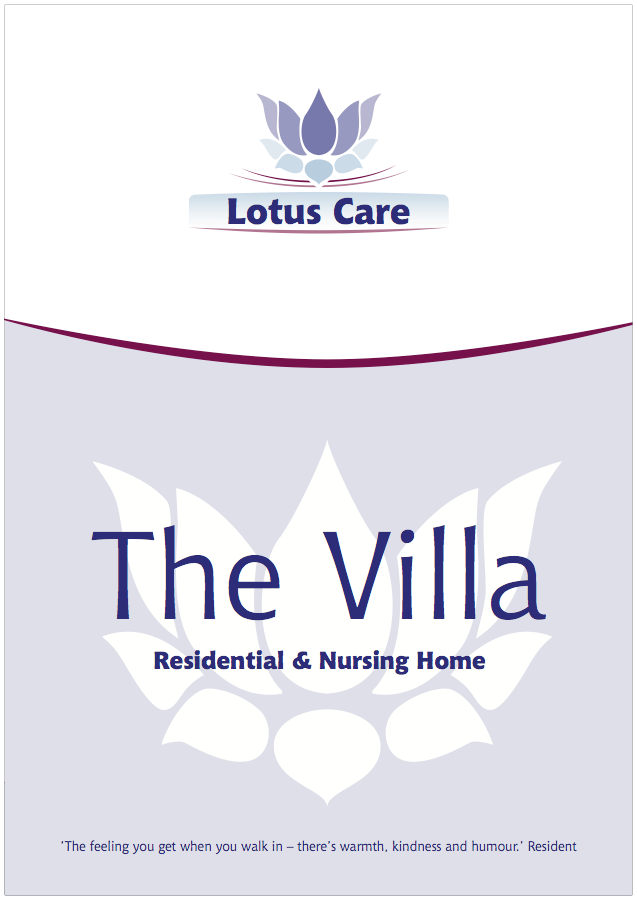 Lotus Care – The Villa brochure