Thank you for visiting our information page on Dunollie Nursing Home in Scarborough
Situated in a private and peaceful location in Scarborough, Dunollie Residential and Nursing Home benefits from being only ten minutes away from the town centre and five minutes from the seafront.

Enquiries
You can make an enquiry by using the form on our contact us page or contact us directly using our information below.
31 Filey Road, Scarborough, North Yorkshire YO11 2TP
Please visit our contact page to send us an email.
Telephone: 01723 372 836
Fax: 01723 501387
A quote from the December 2021 CQC report section titled 'Is the service responsive?'
Responsive – this means we looked for evidence that the service met people's needs.
At the last inspection this key question was rated as good. At this inspection this key question has remained the same. This meant people's needs were met through good organisation and delivery.
Care we offer
Residential care
Nursing care
Dementia care
Palliative care
Respite care
Dunollie CQC report
You can view and download the first Dunollie Residential & Nursing Home, Scarborough CQC report since it became part of Lotus Care. This CQC report was published in December 2021.
From the CQC report
In the section titled 'Is the service caring?':
People received care and support from staff who were compassionate and caring. People and relatives described them as, 'Fantastic', 'Respectful and caring' and 'Kind and gentle.'
There were enough staff on duty to deliver person-centred care to people.
Communication between families and staff was good. The management team and staff kept relatives up to date with their loved one's care and health. A relative said, 'During lockdown we spoke on the phone daily with [Name] and staff let us know how they were doing health-wise.'

Dunollie Residential and Nursing Home in Scarborough
We offer a range of residential, nursing, dementia, palliative and respite care for older people in a caring, friendly and outstanding environment. Each person we support is treated as an individual and we develop a tailored care plan to meet their specific needs, choices and wishes.

Accommodation
The unique architectural design of Dunollie helps create an impressive living environment. There are 50 bedrooms and many have en-suite toilet facilities.
We have a number of onsite facilities including a hairdressing salon, established gardens with wheelchair access and patio areas where people can sit and relax during the spring and summer months.
Our lounges and dining room provide impressive locations where residents can relax and mix with each other. A modern glass extension bridge provides access to the main building.

Our team
Our care team is on-hand 24 hours a day, every day of the year and staff are dedicated to delivering care with kindness.
To ensure we continue to provide the best standards of care and support to our residents, we recruit and train only the best staff.
Whilst they receive a variety of on-going training to ensure their skills remain up-to-date, along with an enhanced DBS check (formerly CRB), it is their dedication to our residents which makes them truly special.
We work in close partnership with GPs and other health professionals and specialist services.

Activities
We enable people to maintain lifestyles that are as similar as possible to those enjoyed at home whilst encouraging regular interaction with the local community, including contact with friends, family and local groups. We encourage friends and family to be involved through regular visits and participation in special activities, events and open days.
The activities offered are tailored to our residents' individual choices and interests. Residents can choose to take part in a wide variety of social and leisure activities including chair-based exercise classes, bingo and trips out. We also have regular entertainers that provide a variety of engaging experiences for residents, their relatives and friends.
Care and Support
We understand that people bring with them a life story of achievements, events and life experiences. We use such information to create a tailored care package for each individual's specific needs.
We ensure that our person-centred assessments are all tailored to the whole person and we will look at what people can do, not just what they need assistance with. Most importantly we ensure that the individual themselves and their loved ones help us to put together a bespoke plan of care. We appreciate how difficult the decision is to move into permanent or even short stay care and we aim to make this transition as easy as possible.
Home-cooked meals
Meals times are an important part of the day at Dunollie. Our chef provides wholesome, home-cooked food, cakes and snacks throughout the day and happily accommodates all dietary preferences and requirements. And visitors are welcome to join us for meals.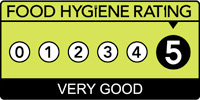 Contact us
If you would like more information about Dunollie Nursing Home in scarborough please contact Lotus Care, phone 01723 372 836 or visit our contact page to send an email.
We would be delighted to offer you advice or arrange an informal visit to our care home so you can meet our residents and team and see first-hand the excellent services and facilities we have to offer.